ELH Body Butter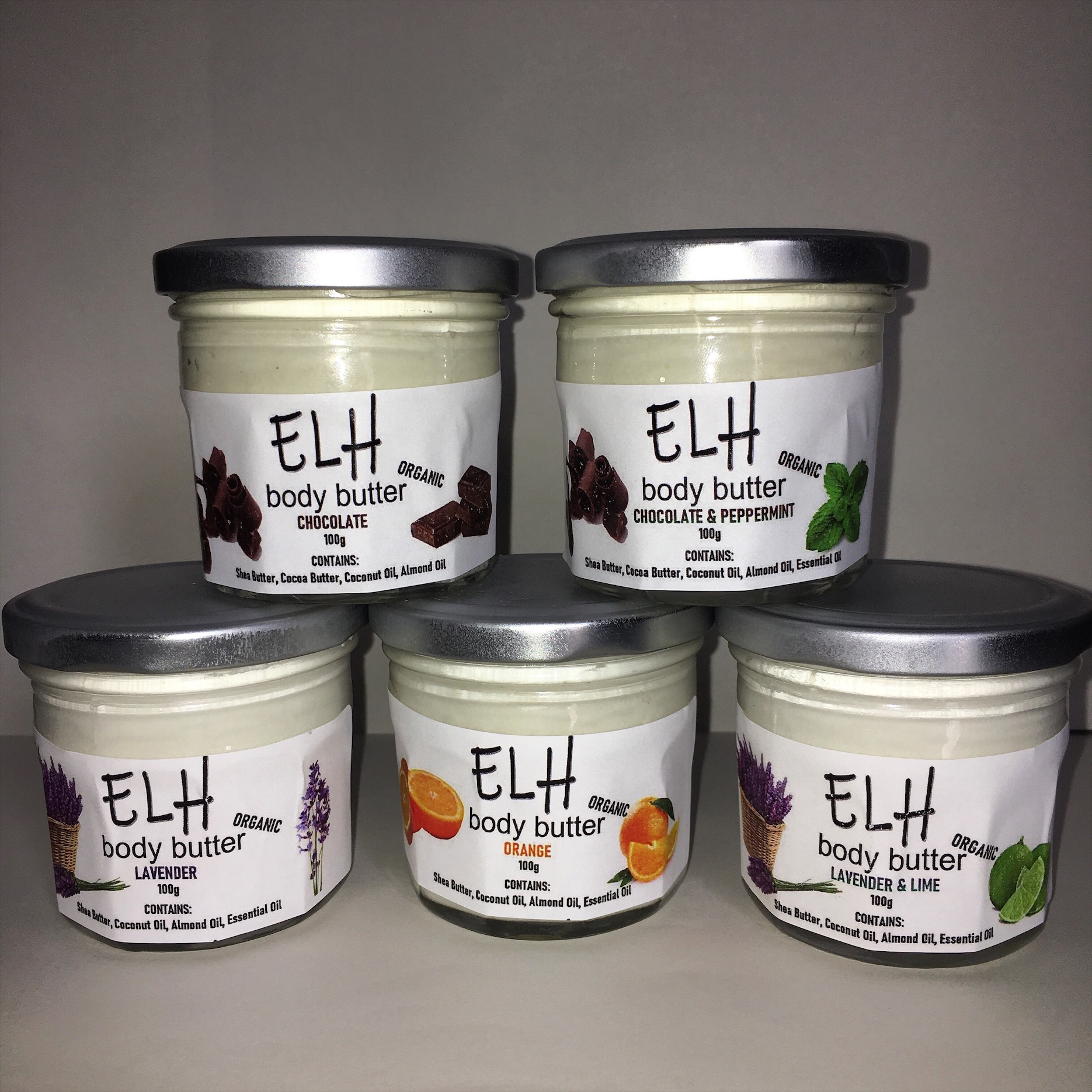 ELH Body Butter is an Enterprise for a Year 10 Financial Literacy project.
All of the Body Butters are homemade and organic and are sold in 100g jars.
You can buy them alone or you can buy them in a Christmas Pack, the pack includes one Body Butter, one Unscented candle and one facecloth.
The Body Butters can come in five different scents; Lavender, Lavender & Lime, Orange, Chocolate, Chocolate & Peppermint.
Facebook - https://www.facebook.com/elhbodybutter
Instagram - https://www.instagram.com/elhbodybutter
Email - emmahobman@hawerahs.school.nz