Business and Enterprise Support
South Taranaki is home to a thriving business community. Whether you are in business, thinking of starting up or relocating to the district, there is plenty of support available.
The South Taranaki District Council, in partnership with the regional economic development agency Venture Taranaki (VT), support businesses with the tools, information and resources to start or grow.
South Taranaki District Council Business Development Manager
The Business Development Manager leads Council's economic and business development initiatives and works with the business community and VT to help grow South Taranaki's economy in a responsible and sustainable way.
If you would like to know more about available business incentives or need one point of contact for all Council related requirements for your business, contact us on 0800 111 323 or by email.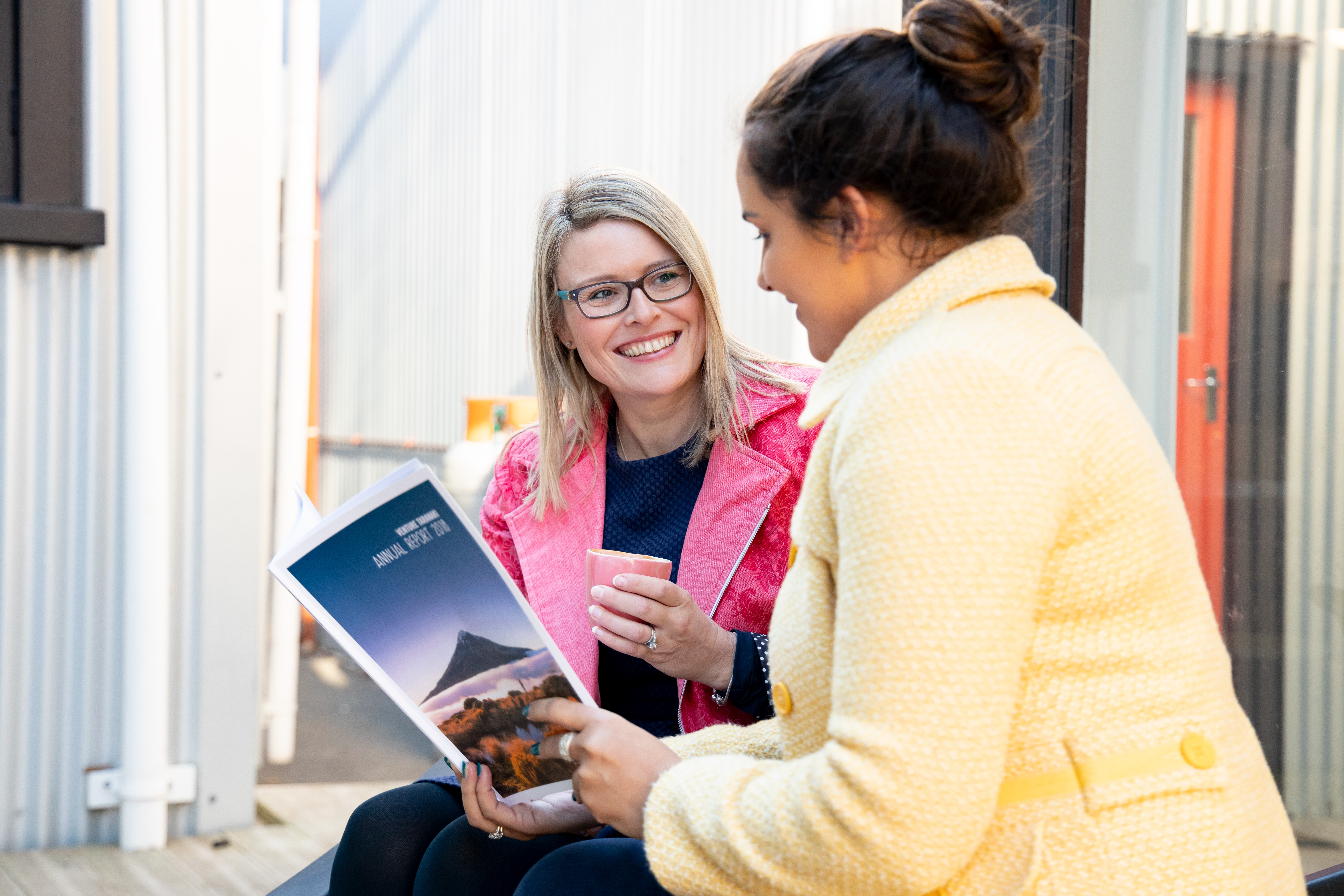 Venture Taranaki Enterprise Advisor for South Taranaki
If you are already in business, or thinking of starting your business, take the time to meet with a Venture Taranaki Enterprise Advisor to talk about your aspirations and any challenges you might be facing.
The discussion will cover all aspects of your business and provide you with an independent point of view. You will also be connected to the right resources, people and support for you enterprise. Contact Jane on 027 454 4597 or by email.
Business Start up Clinic: If you are thinking of starting a business, take advantage of a free business start-up clinic offered by VT. Your Business Advisor can advise on areas including finance, bookkeeping, taxation, sales and marketing, business planning, entities and more.
Clinics are available in Hāwera on the second Friday of every month between 9am - 12noon for 45 minutes one-on-one appointments. Bookings are essential, please ring 0274 544 597 or email to book.
If you could use some extra advice when making business decisions, the Business Mentor NZ programmecould be for you. The programme matches people in small business with experienced mentors who offer independent and impartial advice, a fresh perspective, inspiration or simply a sounding board for ideas.
Training and coaching: There are many training providers and business coaches available in Taranaki. You could work one-on-one with a business coach or attend business training workshops on subjects including financial planning, strategy, marketing and people management. Your business may also be eligible for capability development funding to cover up to 50% of the investment.
Innovation, Research and Development: if you're looking to grow your business though innovation or research and development (R&D), contacting a VT Enterprise Advisor is your first step. There are a range of support, grants and funding available for eligible R&D activities and projects.
Access funding support for expert advice
Taranaki enterprises can apply for up to $5,000 + GST through the Regional Business Partners' COVID-19 Business Advisory Fund, which can be used to access 100% funded expert assistance and advice in one or more support areas including HR, employee relations and legal; Financial and cashflow management; Digital enablement strategy; Business continuity planning; Marketing strategy; and Health and wellness.
Additionally, tourism business can apply for up to $5,000 + GST funded advice to support recovery through the Tourism Transitions Fund. This fund can also help with hibernation and exiting the business.
If you're seeking support for growth or building capability you could also apply for 50-50 co-funding to support coaching and/or training for your business in a range of areas.
These funds are available via the Regional Business Partner network (RBP). Venture Taranaki is the RBP partner for Taranaki. Click here for more information.
Go Local: VT has developed a range of badges and other assets to help you and your business spread the 'Go Local' message. Download them here and display in your shop windows, social media and anywhere else you can think of.
To find out more about how we can help, contact:
Scott Willson, South Taranaki District Council Business Development Manager on 0800 111 323 or email.
Jane Moffitt, VT Enterprise Advisor, Venture Taranaki on 0274 544 597 or email.
Check out the Venture Taranaki website for further information.