Business Mentors
Need to talk to someone about your business?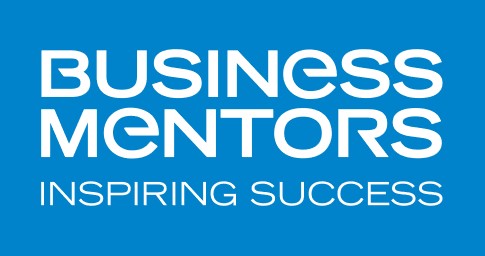 Apply for a Mentor
The Business Mentoring programme enables small and medium sized business owners to access the skills and knowledge of experienced and successful business people, helping them to achieve their business goals.
When matching our clients with mentors we take into account your business needs, industry and what you are looking for from the relationship. This helps to make a good match for you to achieve your business goals.
A mentor can provide:
Independent, confidential, impartial advice
Peace of mind, increased confidence, a fresh perspective, inspiration or simply a sounding board to bounce ideas off for growing your business.
Assistance to implement improvements, support which is not often available after attending a business course or workshop.
An empathetic person to listen to the challenges and difficulties you face - sometimes this alone is all that's needed to identify strategies and opportunities for growth.
Incentive and challenge forsmall business owners to go further, set new goals and achieve better results.
Register
Click here to register for a business mentor.The mentoring programme caters for all Taranaki businesses.
For more information, contact Jane Moffitt, Business Advisor on 0274 544 597 or email jane@venture.org.nz.
TheTaranaki Business mentoring programme is currently searching for experienced, successful business people willing to give back to the Taranaki economy, by becoming a business mentor.

Being a mentor can provide extra challenge to your life as well as bring the satisfaction of helping someone out.
Mentors we are looking for will be:
Experienced business people from either small or large business environments. They may have senior management experience in a corporate environment or have successfully operated their own business.
People with empathy for small business operators and entrepreneurs with a genuine desire to assist.
Have the ability to communicate with, and win the confidence of others.
We look for mentors with various types of skills. No one mentor is expected to know everything. Skills required includes human resources, marketing, strategic business planning, exporting, communications, IT and financial.
The mentoring scheme will only match you with a client who is requiring your skills. This ensures you feel comfortable to help, as well as being able to offer valuable advice for your client.
In return the scheme can offer you:
The opportunity to become part of a recognised credible mentoring organisation
Structured and supported mentoring
The ability to determine how you manage your mentoring relationships to suit your individual style and to meet your clients' needs
A sense of satisfaction from being able to assist someone and give something back to your community
Click here to register to become a business mentor.
If you have any questions about the programme please contact Jane Moffitt, Business Advisor, South Taranaki District Council/Venture Taranaki on 0274 544 597 or email jane@venture.org.nz.