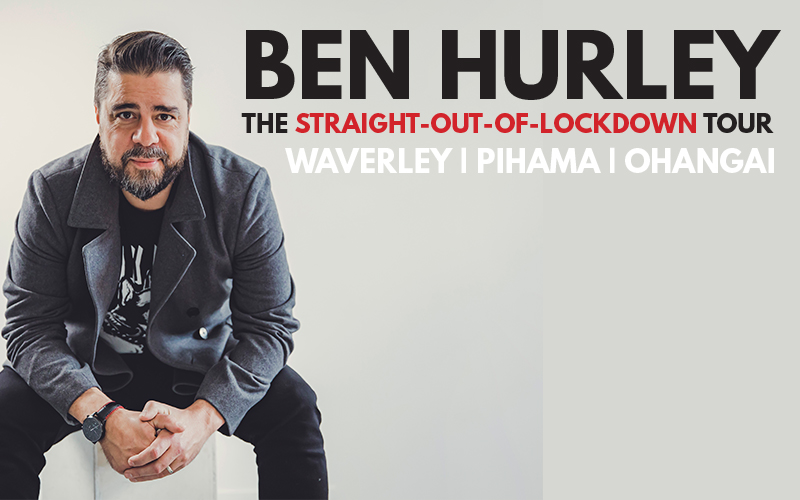 Ben Hurley Presents: The Straight-out-of-lockdown Tour - Waverley
Waverley Community Centre
Winner of all of the awards (NZICF Billy T Award, Fred Award, NZCG Best Male Comedian & Best MC), Ben has been smashing comedy out of the park since a long time ago.
Born in Taranaki, Ben cut his comedy chops in Wellington before making the move to London where he honed his craft to the fine tuned beast we now see.
General Admission tickets only, $40 per person, available from Waverley LibraryPlus and South Taranaki i-SITE Visitor Centre. R16.
Tickets will go on sale at the South Taranaki i-SITE Visitors Centre, Ōpunakē LibraryPlus and Waverley LibraryPlus for their respective shows on Friday 3 July.
Location
Waverley Community Centre
Chester Street, Waverley
New Zealand
View map