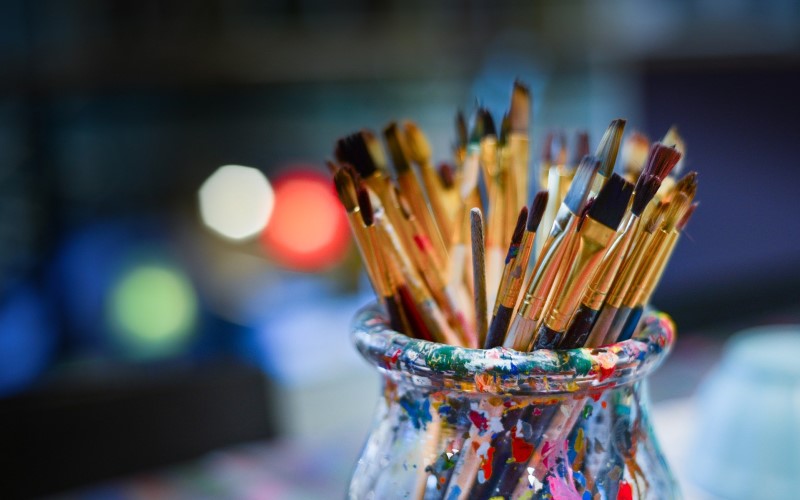 Business Skills for Creatives
South Taranaki District Council are offering a four-week online workshop and mentoring series to creatives throughout the district in May 2022. Facilitated by Business Development Manager Scott Willson and Arts Co-ordinator Michaela Stoneman, the workshops will be delivered by experienced tutor Janet Nixon, through the online Zoom platform. Nixon is a small business trainer, coach and mentor, with 22 years experience teaching small business in the arts at many tertiary institutions in New Zealand. She was a business mentor with Business Mentors New Zealand and the Emerging Artists Trust (EAT) working with creative business owners. Business Skills for Creatives offers online strategic planning and marketing workshops to South Taranaki creatives.
The workshop series is run in weekly 4x four hour sessions (total 16 hours), delivered on Zoom to up to 15 participants.
Session 1: Strategic Planning for Creative People This workshop is ideal for artists and arts groups wanting to get clear on where they're heading, how they are going to go about it, and what their goals are. Participants will create objectives and form an action plan.
Session 2: Project Planning for Creative Activities All successful projects have a good plan. Learn about project planning and start putting together a solid plan for your project, including defining your project, creative timelines and learning about resources and budgets.
Session 3: Promoting Your Creative Work - Part 1 Learn how to promote effectively to make your creative practice and projects a success. Includes setting goals for promotional outcomes, identifying target markets, outlining key messages and how to price your work.
Session 4: Promoting Your Creative Work - Part 2 Includes creating a marketing campaign, mapping out media, using project management skills to create a marketing timeline and using social media successfully in your arts business.
The course also offers a one-on-one Mentoring Opportunity for participants, to focus on specific goals or challenges.
Business Skills for Creatives is subsidised by South Taranaki District Council to assist our local creative community to develop new skills and build capacity.
Registration Opens: Wednesday 9 March 2020