Success stories
Finding a dream job and a work family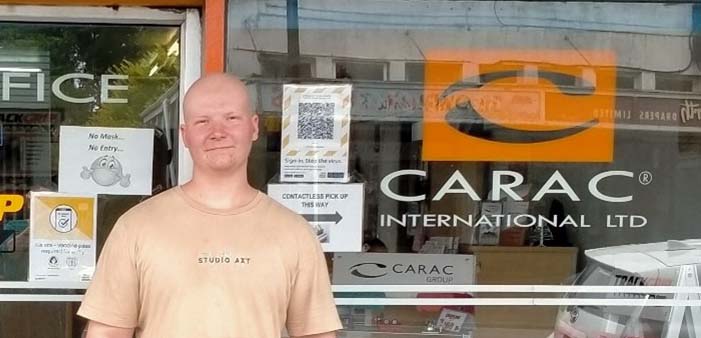 Liam Watts approached Hāwera's MTFJ Chamber Hub South in June 2021. He had worked hard though school and with aspirations of becoming a mechanical engineer Liam completed his Mechanical Engineering Certificate and set about finding employment. While he was looking for a mechanical engineering job he found work where he could.
With his certificate in his possession he needed support to find an employer who would give him the opportunity to prove his physicality. Liam has a health condition that means his bones are not as strong most other people.
Monica worked hard to find an employer to give Liam the best chance and in September 2021 Liam began working at Carac in Eltham. Carac took the time to get to know Liam and his capabilities, their leadership and staff at Carac did not see his health issues as a barrier but an opportunity to find Liam's strengths.
Liam has now been at Carac for four months and is thriving. He loves being part of the Carac family and they love and appreciate him. Liam has found his mechanical engineering skill in CNC Machinery. He loves coding and the technical skill needed to operate the machinery and will start his apprenticeship in CNC Engineering.
Liam did the hard work to realize an engineering career. He has also displayed integrity, honesty, perseverance and a teachable attitude. It was a real pleasure catching up with Liam at Carac. Seeing the sparkle in his eye, how present he is in the moment and his honesty to express how Carac has made him feel part of the family. Carac has also reciprocated how thankful they are to have Liam as part of the Carac family and the value he adds to their team.
Congratulations Liam, thank you Carac and thank you MTFJ Chamber Hub South for helping to make this all work out so well.