Denby Road Loop Pathway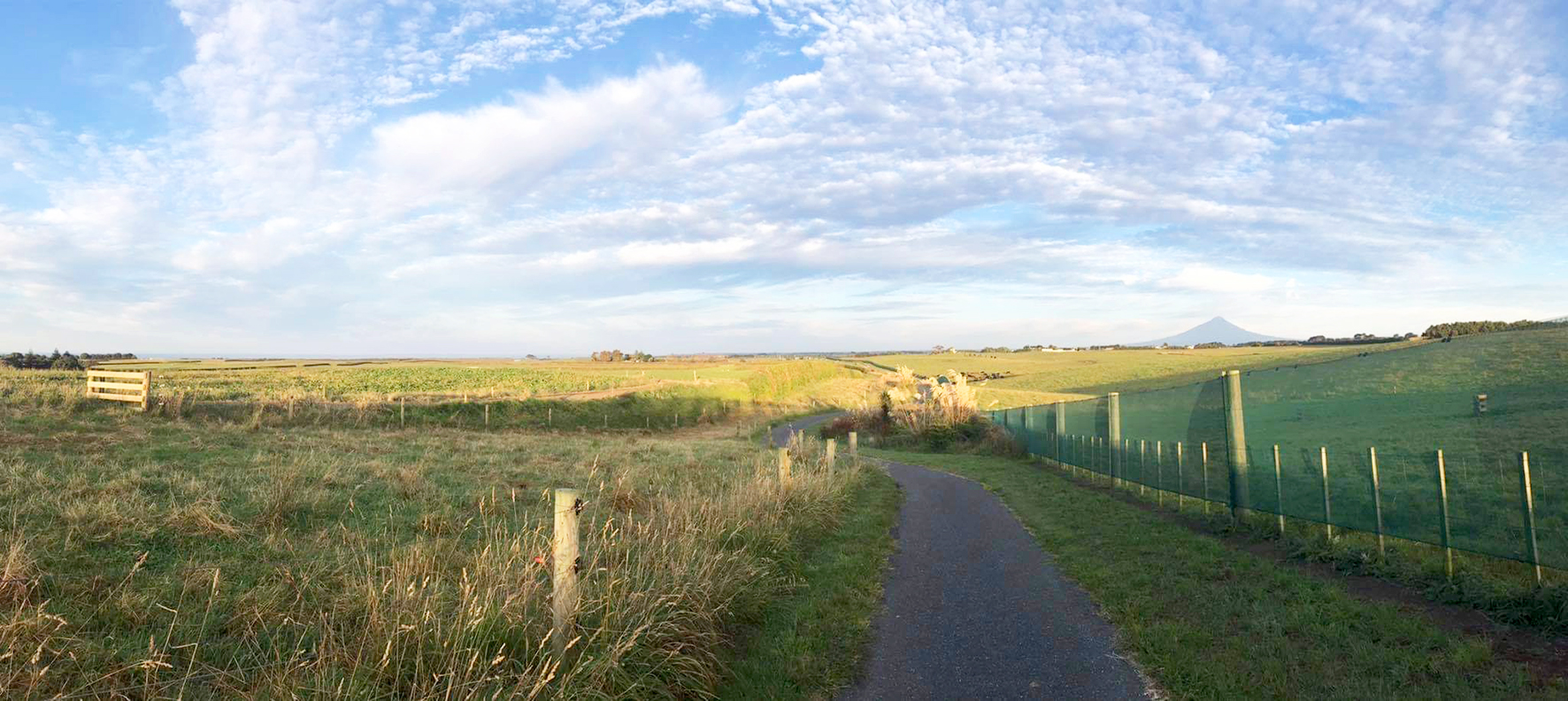 Take the Denby Road pathway that meanders along a 3.2 km stretch of Denby Road, to the Waihi Beach Reserve. Made of fine chip seal, the pathways is good for walkers, cyclists, joggers and those on mobility scooters. For those wanting a bit more, take the turn off and cross farmland on a 1.7km old paper road, linking up to Fairfield Road and then continue back into town. Great views of the coast, mountain and farmland can be had throughout the walk.
Type of pathway: Pathways
Distance: 24km total loop
Grade of walk/ride: easy/moderate
Time to complete: 1.5 hours
Description/history: A one - one and a half hour walkway loop with a number of options for starting points provides an opportunity for walkers, runners, cyclists and mobility scooter users to get out and into the fresh air to enjoy farmland, mountain and ocean views.
Points of interest: Use the paths to walk through open farmland, seaviews, Fairfield Road, Manawapou Road and Denby Road. As well as stop at two mountain lookout points (on the way to the Waihi Beach Reserve).
Dangers/warnings/things to be aware of: dogs allowed on leash
Type of footwear required: walking shoes
Accessibility: Accessible to walkers, runners, cyclists and mobility scooters
How to get there: Number of stating points. Suggest park car at Waihi beach Reserve, walk up Waihi Rd and turn right between the hedge and green shade cloth to use the Denby Road Extension.