Summer Blast Holiday Programme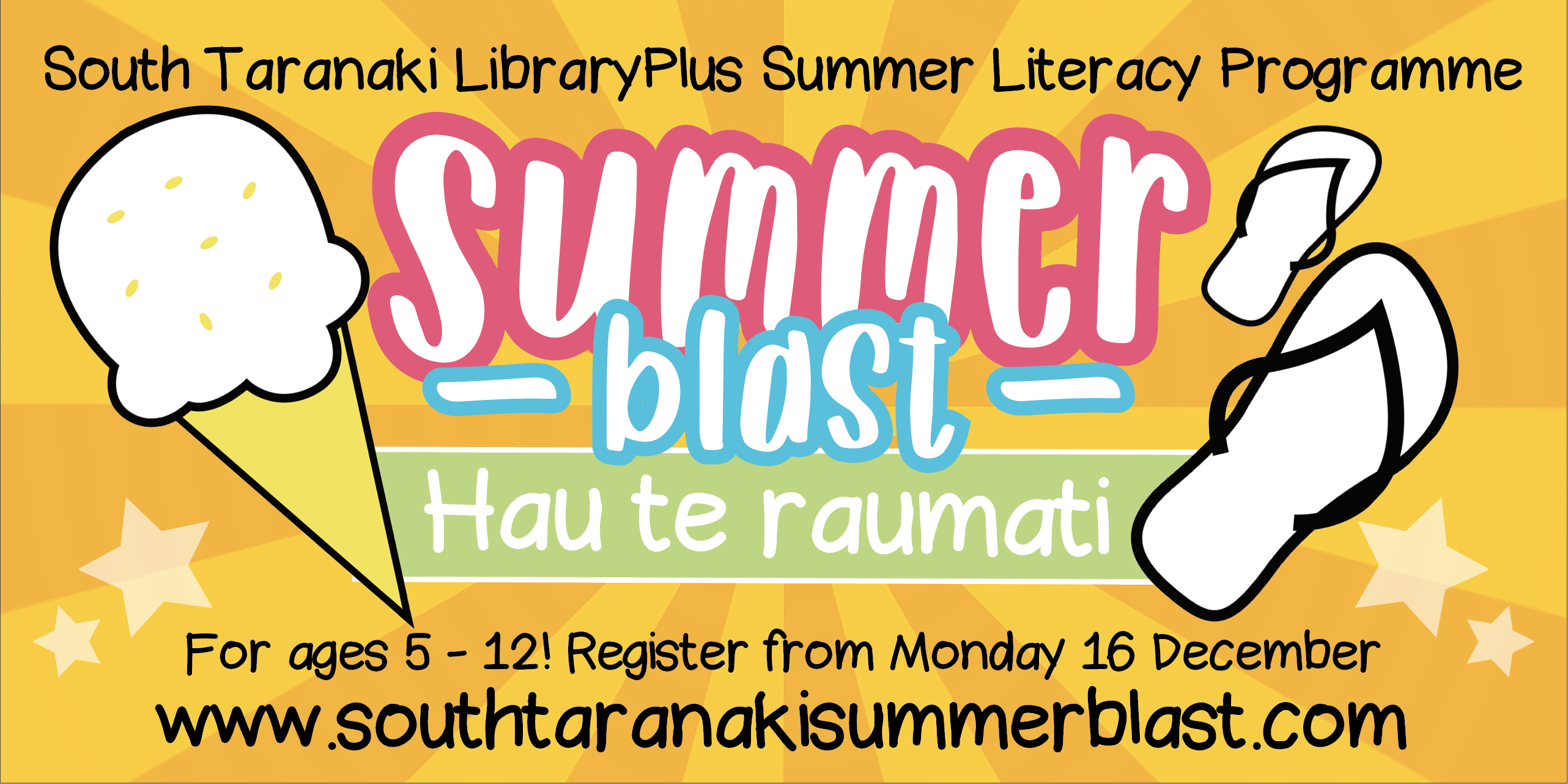 South Taranaki Libraries popular summer reading programme is being revamped this year to offer a new, dynamic way of encouraging children's' learning and discovery while not being limited to just reading.
South Taranaki District Council Children and young adults librarian, Pam Jones, says the Summer Blast programme is a new and innovative holiday programme for 5-12-year olds that will spark their imagination and set them on a road of discovery.
"Over the six-week summer holidays, the Summer Blast programme offers children the opportunity to choose from a fun set of challenges and activities that appeal to them and then go in the draw for some fabulous prizes," says Pam.
"The programme covers a multitude of literacies, including visual and digital literacy - not just reading and writing. Traditionally, libraries were places where you could go to find knowledge. Today libraries are places where you can find, create and use knowledge. The Summer Blast programme empowers our children to find, use and create knowledge, and use that knowledge in a meaningful way."
Registrations for the Summer Blast programme open from 16 December at your local LibraryPlus or online www.southtaranakisummerblast.com