Ronald Hugh Morrieson free online workshops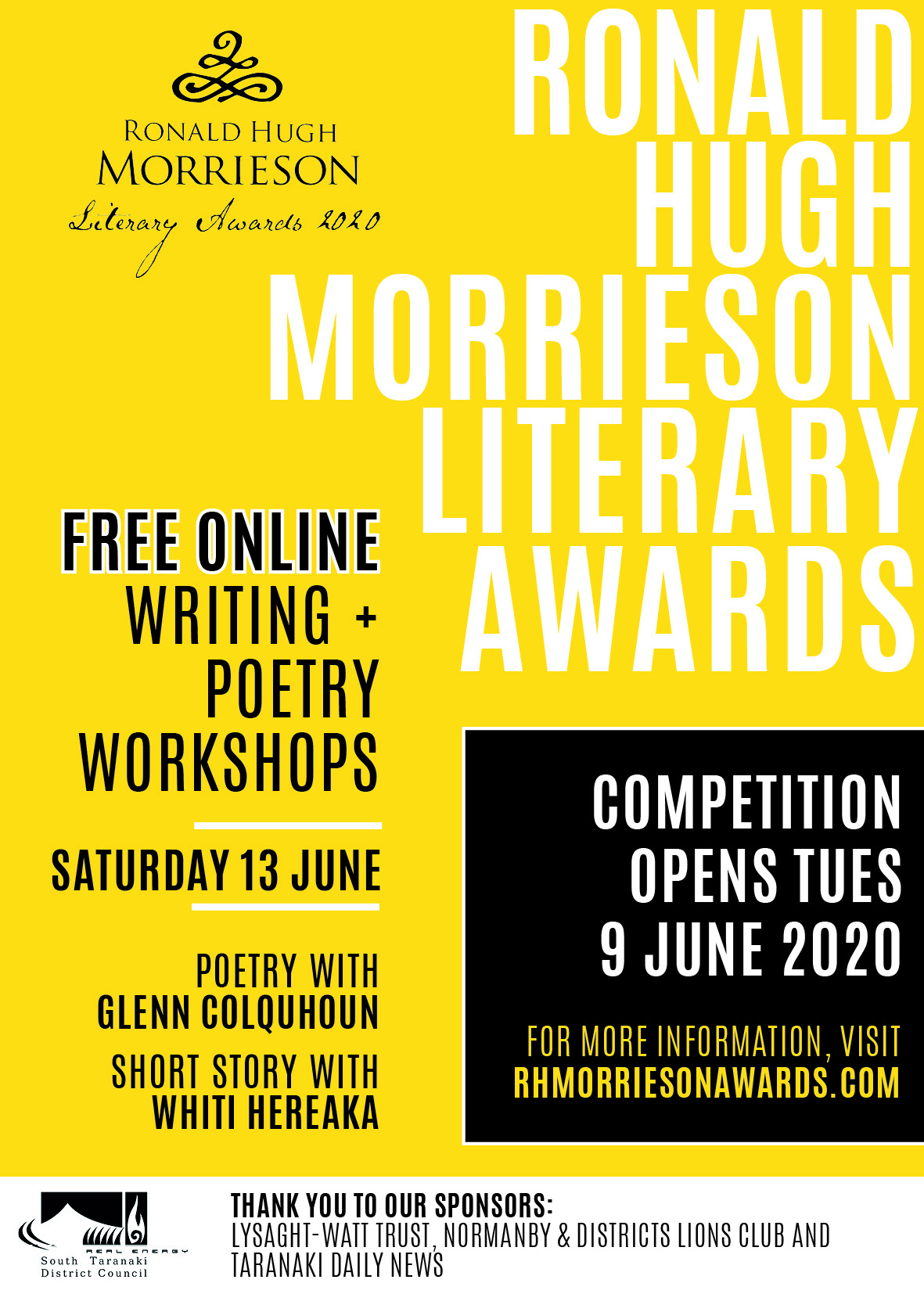 Changes are afoot this year for the Ronald Hugh Morrieson Judge's workshops and South Taranaki Libraries are encouraging this year's writers to participate.
As part of the annual competition, free workshops are offered each year with the judges, who outline what they are looking for in their respective categories and any hints and tips they can give authors from their expertise.
Due to the uncertainty of COVID-19 and regulations around participation due to Level restrictions, rather than cancelling, it was decided to hold the workshops online this year via the Zoom platform.
Using Zoom has become common place for some library users over the past few months, with library book chats, book clubs and coffee morning catch-ups becoming the new 'library routine'.
The Judges, Whiti Hereaka and Glenn Colquhoun, have been most accommodating, revamping the workshop structure to fit the online environment.
Anyone who would like to participate in either the Open Short Story or Open Poetry workshop on Saturday 13 June needs to register online here.