Arts on Tour present From Scratch - September 6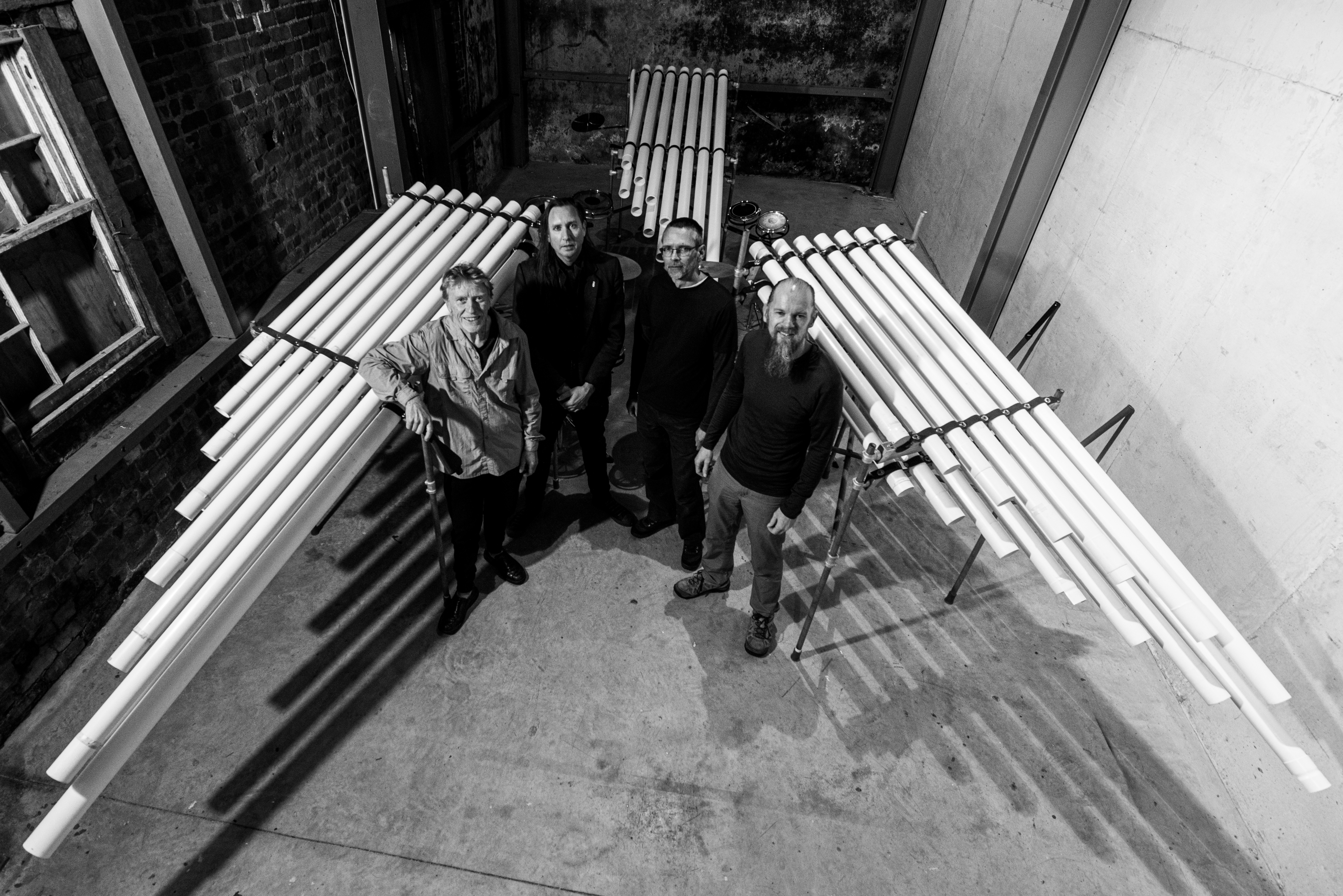 From Scratch and Arts on Tour NZ present PAX/PACIFICA, an upbeat conch-call to the fallout of nuclear testing and climate change in the Pacific
The legendary group, From Scratch, takes you on a magical sonic journey with original DIY instruments, creating rhythms and sounds and an unforgettable Pacifica message for eyes and ears of all ages. Featuring their stunning historic work, Pacific 3, 2, 1, Zero, their sound and songs are a conch call to the fallout of nuclear testing and climate change on low-lying Pacific islands. (photo credit Michael Doherty)
"... among the greatest in any art form to come out of this country" - Wystan Curnow
From Scratch presents an upbeat, home-grown rhythmic music style featuring the iconic PVC pipe percussion and other invented instruments – visually and sonically resonant of Aotearoa ō Te Moana Nui a Kiwa, the islands and shores of the South Pacific.
The From Scratch touring line-up is Adrian Croucher, Shane Currey, Phil Dadson & Darryn Harkness.
Sunday 6 September 6:30pm Hāwera
Hāwera Community Centre
Tickets cost $10
Book at the South Taranaki i-SITE Visitor Centre
Arts On Tour NZ (AOTNZ) organises tours of outstanding New Zealand performers to rural and smaller centres in New Zealand. The trust receives funding from Creative New Zealand as well as support from Central Lakes Trust, Community Trust of Southland, Interislander, Otago Community Trust, Rata Foundation and the Southern Trust. AOTNZ liaises with local arts councils, repertory theatres and community groups to bring the best of musical and theatrical talent to country districts. The AOTNZ programme is environmentally sustainable – artists travel to their audiences rather than the reverse.