Long Term Plan Online Presentation - 3 May
Media Releases
News
Public Notices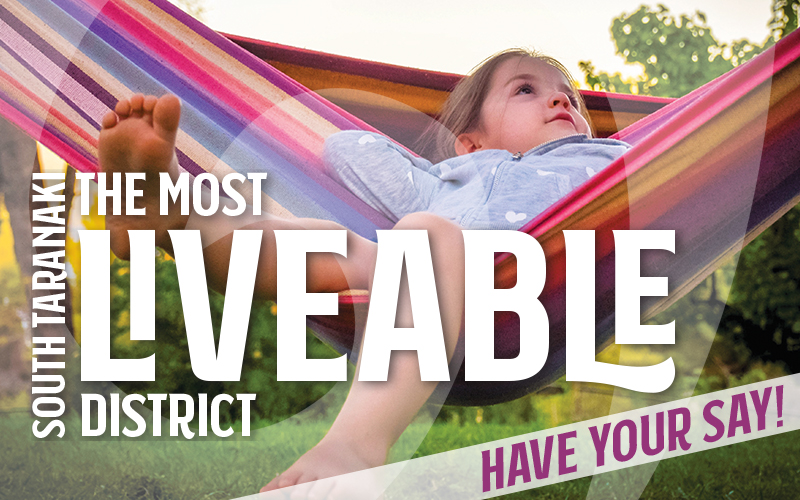 South Taranaki District Mayor Phil Nixon is holding an online Zoom presentation at 5:30pm on Monday 3 May for those interested in finding out more about the Council's 2021-2031 Long Term Plan.
"On top of the 22 or so public and community meetings that we've attended so far, we are holding an online presentation for people who haven't been able to get to these meetings. Everyone's busy these days, and this is just another way people can be informed, without having to leave home. Participants will be able to ask questions and join or leave the online meeting at their leisure," he says.
Mayor Nixon says the proposed Plan outlines the projects, activities, and services Council intends to carry out over the next ten years, along with the impact on rates.
"The key themes in our Plan include actions which will encourage economic growth, maintain and improve our infrastructure, support environmental sustainability while keeping rates affordable. With an average rate increase of 3.99% over the next ten years, we believe our proposed Plan strikes the right balance between doing the things we have to do while supporting economic growth, vibrancy and providing the services and facilities our communities expect – but we want to know what our residents think," he says.
You can read all about the South Taranaki District Council's Long Term Plan and complete the online feedback form here.
Public consultation closes on 7 May 2021.
Online Zoom Meeting
To join the online Zoom meeting at 5:30pm on Monday 3 May click the link:
https://us02web.zoom.us/j/83370600113?pwd=K3B3QWRwTjRwem8xZFBjaUxqd2tsZz09
Or if you have the Zoom App simply enter the following details:
Meeting ID: 833 7060 0113
Passcode: 54321