Movie Madness in South Taranaki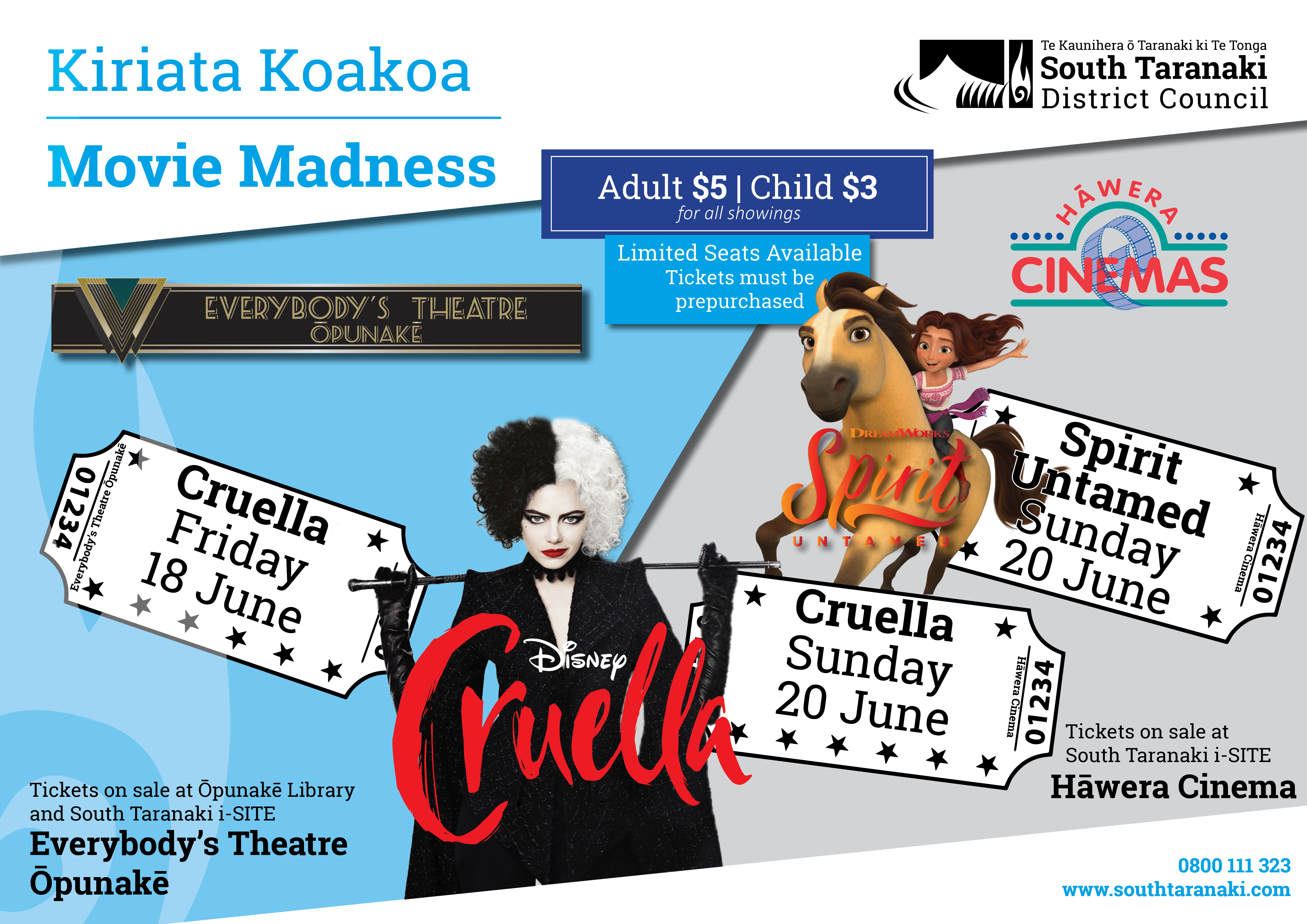 South Taranaki's 'Movie Madness' event returns this year to both Ōpunakē and Hāwera.
South Taranaki District Council events co-ordinator Hayley Old says bringing this event back not only supports our districts movie theatres who are still in recovery mode from COVID19, but it's a great chance for those who may have missed these popular movies or maybe for those bigger families who sometimes don't get to go together due to cost.
"Hāwera Cinemas always gets behind this event, and it's great to have Everybody's Theatre in Ōpunakē back on board too," she says.
The idea of the 'Movie Madness' event is to offer a movie at a discounted price of just $3 a ticket for children, $5 for adults - that's for students, adults, seniors – everyone!
Movie Madness will be held at Everybody's Theatre in Ōpunakē on Friday 18 June with the new Disney movie Cruella (PG). The Hāwera Cinemas event will be on Sunday 20 June with two movie screenings, Spirit Untamed(PG) and Cruella (PG).
Tickets for the Ōpunakē event are available on Monday 31 May from Ōpunakē LibraryPlus and tickets for the Hāwera event go on sale the same day from the South Taranaki i-SITE Visitors Centre.