Literary Award Judges announced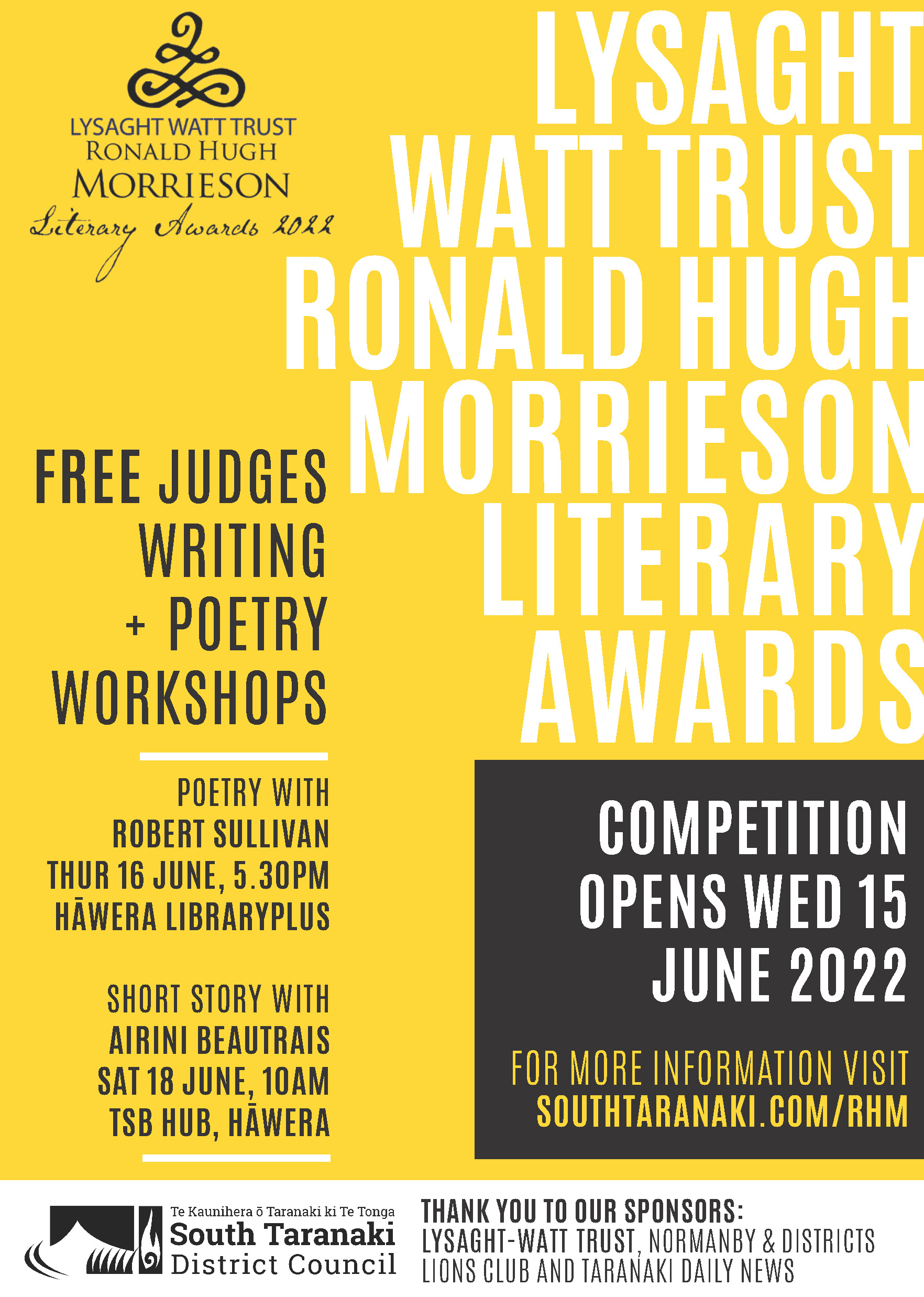 The wait is over! The Lysaght-Watt Trust Ronald Hugh Morrieson Literary Awards 2022 Judges have been announced.
This year's Short Story section Judge is Airini Beautrais. Airini is a poet, writer and educator who grew up in Auckland and Whanganui. She studied ecological science and creative writing at Victoria University of Wellington and worked for several years as a science teacher. In 2021, she won the Ockham New Zealand Book Awards Jann Medlicott Acorn Prize for Fiction and $57,000 for her collection of short stories, Bug Week.
Robert Sullivan is the Poetry Judge for this year's competition. Robert belongs to the Māori tribes Ngāpuhi and Kāi Tahu. His eight collections of poetry include the best-selling Star Waka, first published in 1999. He co-edited three award winning anthologies of Pacific and Māori poetry. His new book, Tūnui | Comet, was published by Auckland University Press this year. He has a PhD from the University of Auckland on the writing of four indigenous poets from the Pacific, and has led the creative writing programmes at the University of Hawaii and Manukau Institute of Technology. Robert is joining Massey University this year where he will be an Associate Professor of Creative Writing.
The judges will be joined by Taranaki Daily News editor Matt Rilkoff, who will be judging the True Story section (previously known as the research section).
The competition opens on Wednesday 15 June and workshops are being held during the week for secondary school students and open workshops in Hāwera.
The Poetry Workshop will be held at Hāwera LibraryPlus on Thursday 16 June at 5.30pm and the Short Story Workshop at TSB Hub on Saturday 18 June at 10am.
Award winners will be announced on Wednesday 19 October.
Registrations for workshops are now open. Register for the free Writing and/or Poetry Workshops by calling 0800 111 323 or email entries@stdc.govt.nz. Limited numbers.