Long Term Plan 2021 - 31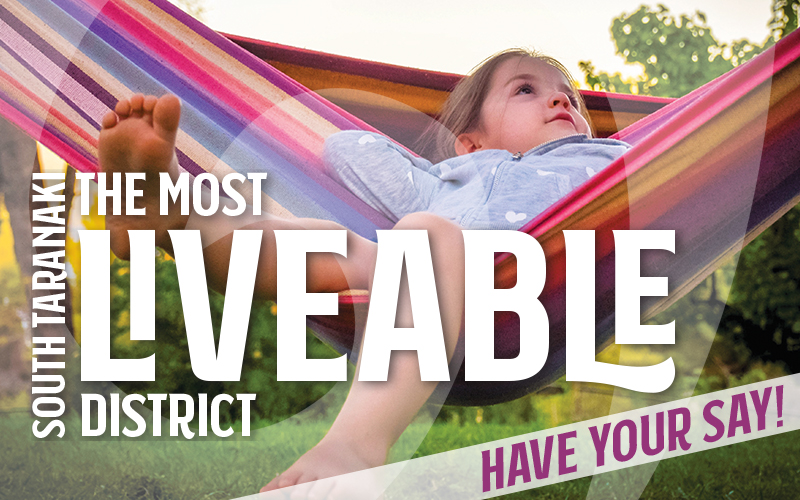 Our 2021 - 2031 Long Term Plan is now out for consultation.
Read more below - download our Consultation Document, Feedback Form or read our Proposed Long Term Plan in full.
Don't forget to have your say before 5pm on 7 May. Click here to fill out the feedback form online!
Consultation Document
Click here to see our Long Term Plan 2021-2031 Consultation Document. The Consultation Document covers the key issues and proposals in our 2021-2031 Long Term Plan, including the main projects and services we intend to carry out and the impact on your rates over the next ten years. It's important because it provides an opportunity for you to have your say on the services we provide and the rates we pay.
You will also get a copy in the April 8 edition of the Taranaki Star. We will also have copies available from the Hāwera Administration Building and LibraryPlus centres.
Click here to fill in our feedback form online, or here to download it as a hard copy.
Proposed 2021-2031 Long Term Plan Working Document
Our 2021-2031 Long Term Plan Working Document contains all the information used to support the Consultation Document. This document will be completed once the public consultation has ended.
Click here to read the Working Document in full, or see below to download each section.
Section 1 - Strategic Direction

About the LTP, Annual Plan and Annual Report Cycle
Our Vision and Community Priorities
How submissions shaped the Plan
Financial Strategy
Infrastructure Strategy

Section 2 - Our Activities
Guide to the layout and content of 'Our Activities'
Democracy and Leadership
Three Waters
Solid Waste
Roading and Footpaths (includes Road Safety)
Community Facilities
Arts and Culture
District Economy
Community Development
Regulatory Services
Environmental Management
Coastal Structures
Corporate Activities
Section 3 - Decision Making Process
Significance and Engagement Policy
Building Māori Capacity to Contribute to Council Decision-Making Policy
Assumptions and Data
Audit Report
Section 4 - Our Costs

Revenue and Financing Policy
Funding Impact Statements
Prospective Financial Statements
All About Rates
Financial Prudence Benchmarks|Capital Projects Programme
Debt Ratios for Borrowing Limits
Statement of Special Reserve Funds
Statement of Accounting Policies
Additional Supporting Information
How to Have Your Say
Formal feedback is now open and closes 7th May 2021 at 5pm.
Come along to one of our public meetings or casual coffee meetings
Public Meetings

Pātea
Tuesday 6 April, 5.30pm
Hunter Shaw Building
Ōpunakē
Monday 12 April, 7pm
Sandfords Event Centre
Hāwera
Tuesday 13 April, 5.30pm
TSB Hub Western Lounge
Eltham
Wednesday 14 April, 6pm
Taumata Recreation Centre
Waitōtara
Monday 19 April, 5.30pm
Waitōtara Hall
Manaia
Thursday 22 April, 5.30pm
Manaia Golf Club
Kaponga
Tuesday 27 April, 5.30pm
Kaponga Town Hall
Coastal Taranaki
Thursday 29 April, 10am
Cape Egmont Boat Club
Casual Coffee Meetings

Hāwera
Friday 9 April, 10am

Hāwera LibraryPlus

Manaia
Tuesday 13 April, 1pm
Manaia LibraryPlus
Eltham
Wednesday 21 April, 10.30am
Eltham LibraryPlus
Kaponga
Friday 30 April, 3pm
Kaponga LibraryPlus
Waverley
Wednesday 5 May, 10.30am
Waverley LibraryPlus
Ōpunakē
Thursday 6 May, 10am
Ōpunakē LibraryPlus
Other ways to 'Have your Say'.
Have your say online - click here to share your views on our key proposals through an online feedback form.
Present your views - register for a more formal opportunity to present your views infront of Councillors in the Council chambers. Just tick the box on your Feedback Form and we'll get back to you with a date and time.
Feedback boxes - you can pop your Feedback Form into one of our feedback boxes we have set up across the District for your convenience at your local LibraryPlus centres, I-SITE, TSB Hub, Aquatic Centre and the Rāhotu Store.
Tell us what you think - you can call us on (06) 278 0555 or tollfree on 0800 111 323 and we can fill out a submission for you over the telephone.
Post it to us - you can post your feedback form to us at Private Bag 902, Hāwera 4640.