Te Ramanui o Ruapūtahanga Resource Consent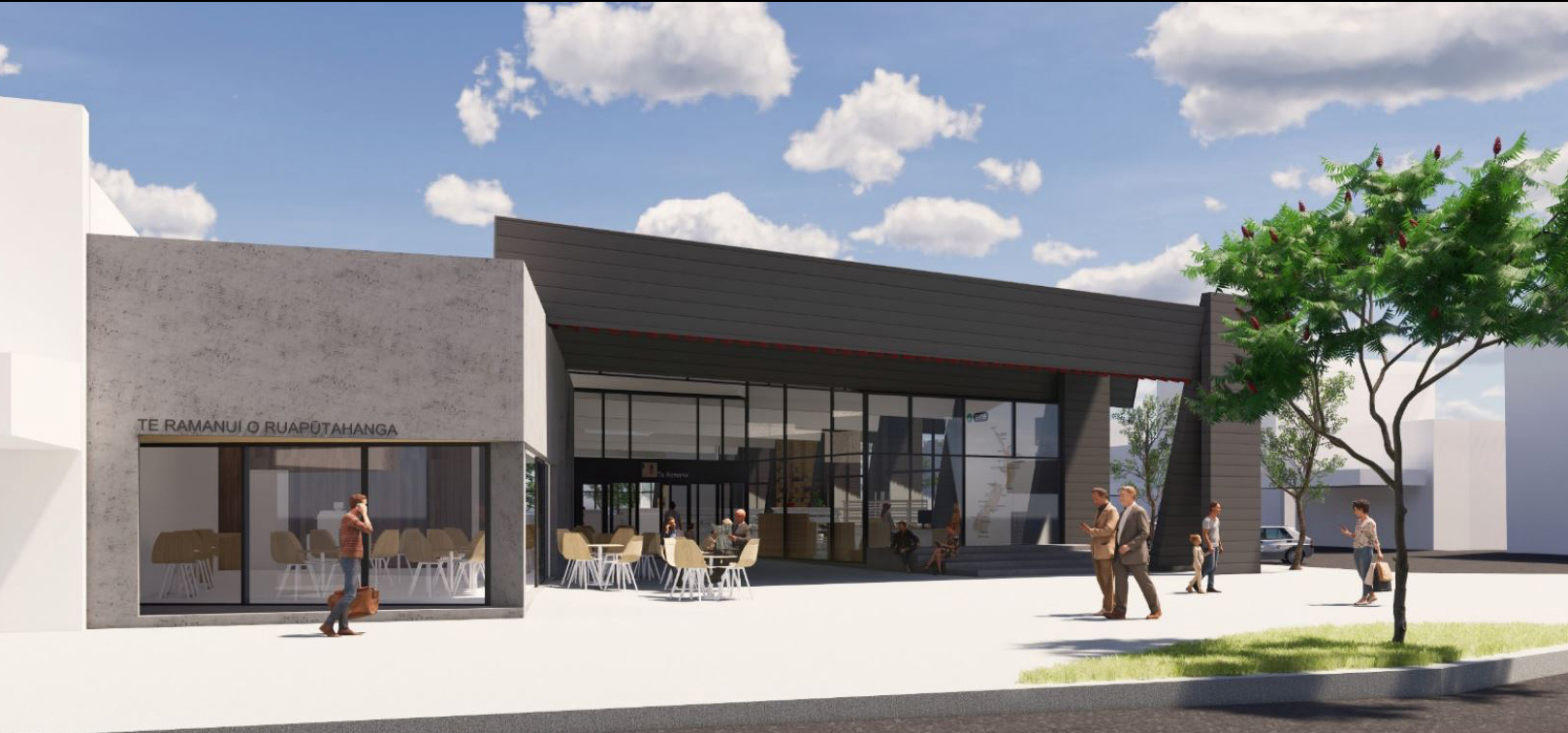 Rauemi Whakaetanga mō Te Ramanui o Ruapūtahanga

South Taranaki District Council's Community and Infrastructure Services Department (the applicant) has applied for a resource consent to develop a new multi-purpose civic centre and associated civic plaza on the corner of High Street and Regent Street, Hāwera. The proposal would trigger several rules in the South Taranaki District Plan and needs resource consent. Resource consent is also required under the Resource Management (National Environmental Standard for Assessing and Managing Contaminants in Soil to Protect Human Health) Regulations 2011 for soil disturbance and offsite soil disposal.
The proposed development would have a floor footprint of 1,522m2 and would accommodate the LibraryPlus, i-SITE and the Lysaght Watt Gallery. The site is in the Commercial Zone – Hāwera Town Centre and is subject to the rules and performance standards of this zone, in addition to those that apply district-wide.
The application is available to view online through the links below. The resource consent application includes an assessment of environmental effects, with appended assessments relating to heritage, landscape design, architecture, urban design, structural engineering, site contamination and traffic effects. A hard copy may also be inspected at the South Taranaki District Council Office, 105-111 Albion Street, Hāwera.
Any person may make a submission on the application, but a person who is a trade competitor of the applicant may do so only if that person is directly affected by an effect of the activity to which the application relates that –
a) adversely affects the environment; and
b) does not relate to trade competition or the effects of trade competition.
You may make a submission by sending a written or electronic submission to the South Taranaki District Council, Private Bag 902, Hāwera 4640 or to planning@stdc.govt.nz. The submission must be in the prescribed form and address the matters included in Form 13 of the Resource Management (Forms, Fees, and Procedure) Regulations. Copies of this form are also available from the South Taranaki District Council.
You must serve a copy of your submission on the applicant, whose address for service is C/- Boffa Miskell Ltd, PO Box 11340, Wellington 6142, Attention: Andrew Guerin, as soon as reasonably practicable after serving your submission on the South Taranaki District Council as the consenting authority.
Because the South Taranaki District Council is both the applicant and the consenting authority, processing of the resource consent will be undertaken by an independent consultant on behalf of South Taranaki District Council and any decision regarding the application will be made independently of South Taranaki District Council.
Submissions must be received before 5:00 pm Friday 13 December 2019.