TSB Hub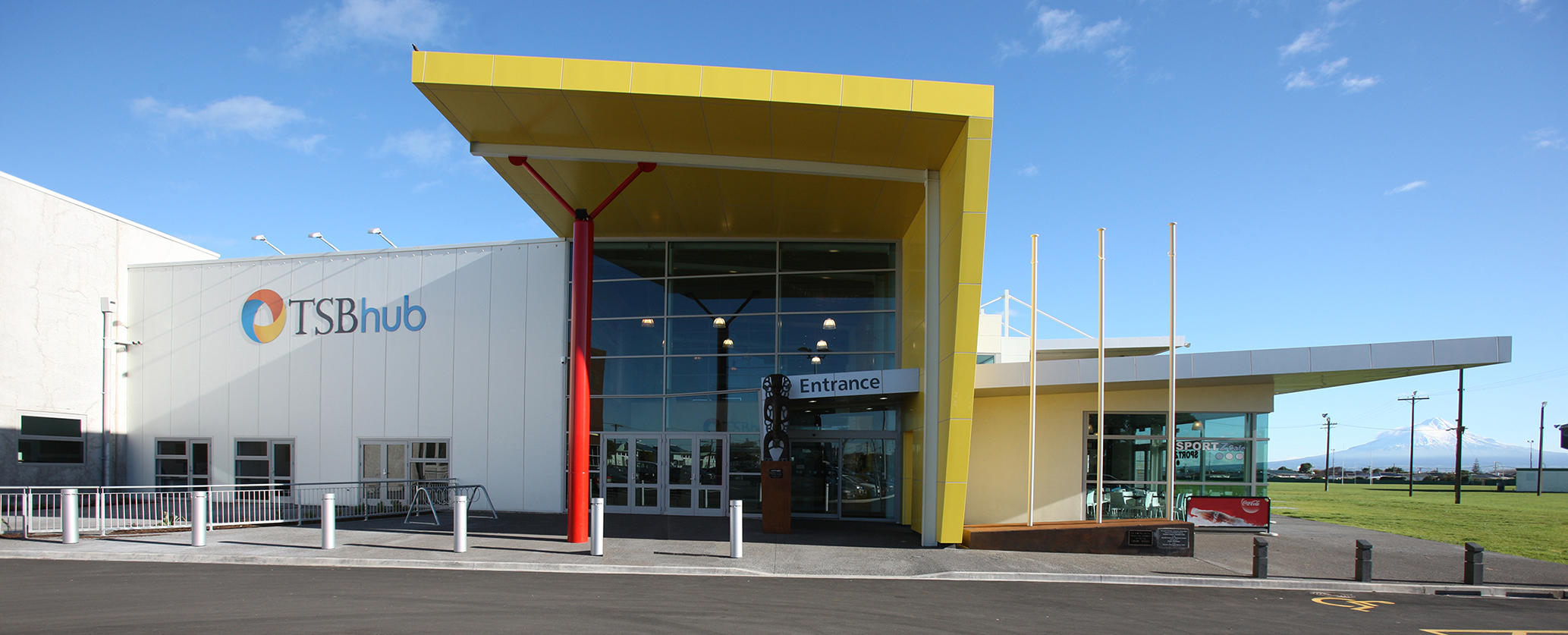 Completed in March 2010, TSB Hub is Taranaki's premier sports, recreation, events and function centre.
Built at a cost of just over $20.7 million, the multi-focused complex brings modern indoor and outdoor facilities together on one site -located on Hicks Park between Waihi and Camberwell Roads in Hāwera.
There is plenty of parking and provision for field sports, hard court sports, indoor stadium sports, small bore rifle shooting, a modern health and fitness centre. Next door is Hāwera High School, King Edward Park and PowerCo Aquatic Centre, giving this location an intensive sport, recreation, leisure and events focus. The venue is ideal for tournaments and caters everyday to multiple sports codes, training, and education, social and family events. TSB Hub also has modern state of the art conference facilities to cater for events of all sizes from small training events for 10 people to large exhibitions and concerts.
If you would like to know more information about TSB Hub, please don't hesitate to contact us.
Phone:+64 6 278 0646
Freephone:0800 111 323
After hours:027 923 9114
Click here to email us
Or like us on Facebook.