Love Food Hate Waste
Kai aroha, patu parapara
Food waste is a major issue in New Zealand, although you may not realise it. Every time we throw away food – our bread crusts or last night's leftovers – it adds up. Love Food Hate Waste wants to change this.
Love Food Hate Waste is being run by 60 councils from around New Zealand in conjunction with WasteMINZ and Wanaka Wastebusters.
Visit the Love Food Hate Waste website for advice, tips and hints to reduce food waste in your home - or you can find a recipe on there to help you use up your scraps!
#ComplEAT it campaign
At the moment, Love Food Hate Waste is running a ComplEAT it campaign to try and encourage New Zealand residents to look at all parts of their food. Find out some cool facts and recipes below.
Say no to the naked Potato! Beauty is Skin deep.
Smashing, Mashing and Hashing your spuds can lead the way in helping NZ reduce food waste and combat climate change.
The skin on the spud, which usually gets shunned, is the crispy delicious part which also contains the most nutrients! By leaving it on you can save the waste.
Here is a recipe for Smashed potatoes that includes the skin and is delicious!
Visit the Love Food Hate Waste website for even more culinary inspiration.
Stems with Benefits
Broccoli stalks are perfectly edible, delicious and nutritious, but these are commonly wasted. 37% of us never eat our broccoli stalks so we throw out 282 tonnes of them each year.
We recommend you chop them up and eat them with the rest of the broccoli however, if you like to mix it up a bit here is a great recipe for Broccoli fritters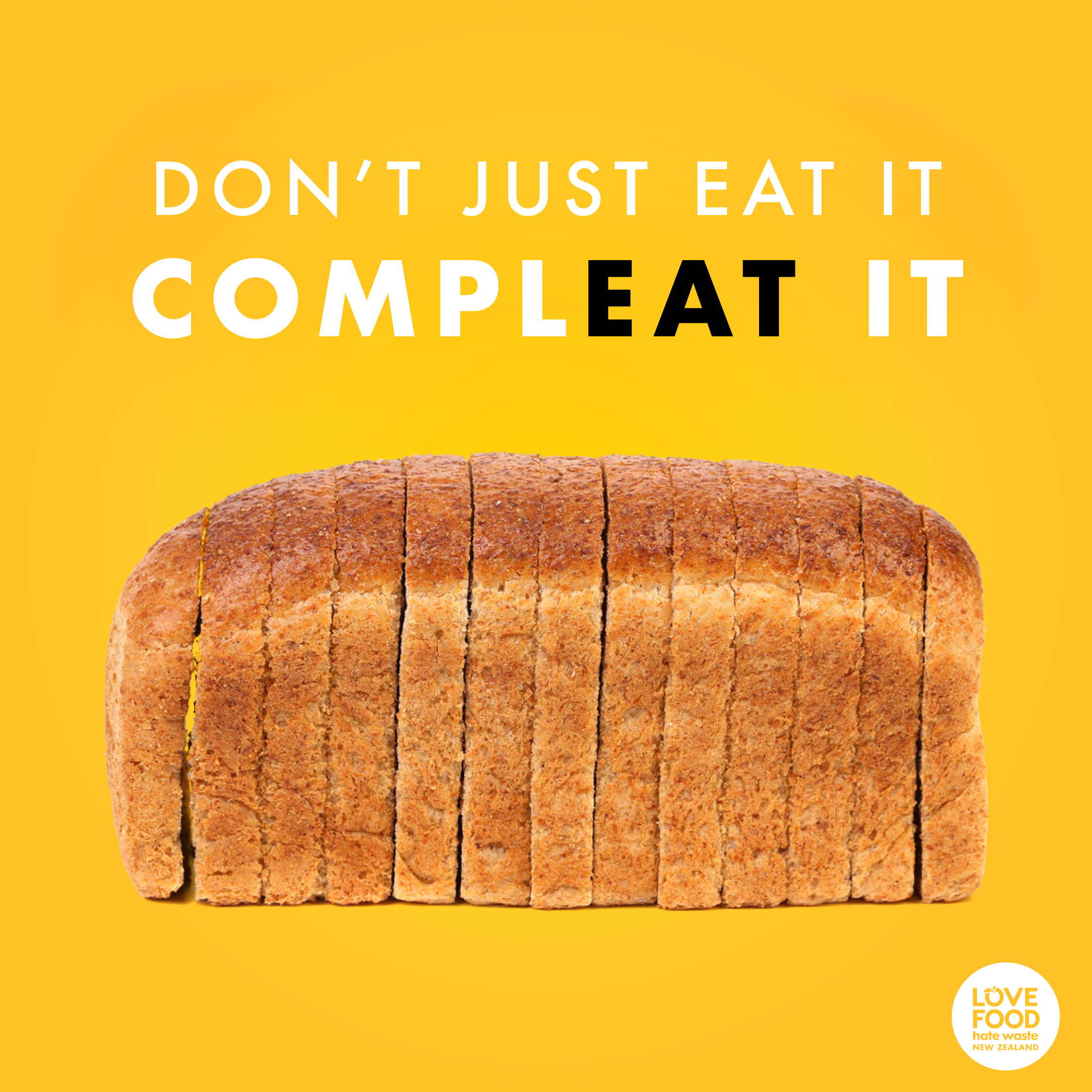 The best thing since sliced bread...
Every year New Zealand throws away a lot of bread – about 15,174 tonnes of bread. But we love bread!? So instead of throwing it away when it starts to go stale make bread crumbs, garlic bread, French toast or try these savoury OR sweet Meal in a mug .
If you have children who refuse to eat their crusts, you can use them to make delicious French toast sticks, muffins, crispy churros, fruit crumble and more here.