Waste Management at Events
Kaitiaki para ki ngā huinga
Toitupu Toiora | The Taranaki Green Initiative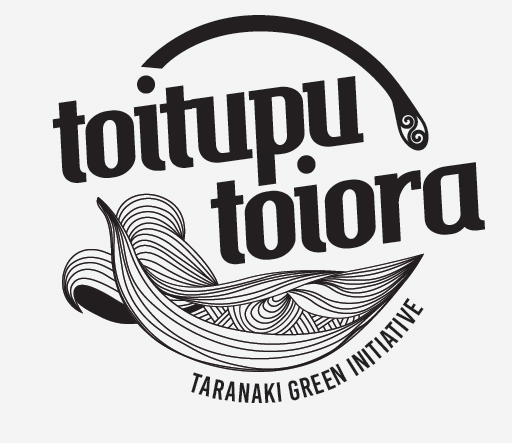 Resources for you to use
The three District Council's in Taranaki (South Taranaki District Council along with New Plymouth and Stratford District Councils) collaborated with the Taranaki Arts Festival Trust to create a Zero Waste initiative for public events.
The purpose of this is to improve recycling at events and to divert green waste and organics from landfill by providing an end of life solution for the eco-friendly options that vendors supply.
The Toitupu Toiora event initiative supplies event organisers with flags, different coloured lids for identifying different waste streams and a structure with wraps for creating a "waste station".
The Toitopu Toiora Taranaki Green Initiative will soon be available for hire at other community events.

Waste management and minimisation at events
The Events clause in the South Taranaki District Council Solid Waste Bylaw 2018 section 10 has everything you need to know about Waste Minimisation requirements at events, but basically you will need to create a waste management and minimisation plan to set out the following:
An estimate of the types and amounts of waste to be generated by the event;
How waste generated by the event is minimised;
The steps to maximise the collection and use of recyclables and refuse material;
The equipment to be provided for the storage, collection and transportation of waste and diverted material;
The person responsible for the collection and disposal of waste and the methods to be used;
A waste analysis following the conclusion of the event; and
Any other matters relating to event waste management and minimisation that may be specified by the Council in the future.
Our Environment and Sustainability Officer is always happy to help you through the Event Waste Minimisation planning process, so please get in touch for advice or for booking the mobile waste station for your event by emailing or calling (06) 278 0555 or tollfree on 0800 111 323.